Review
Score
9.1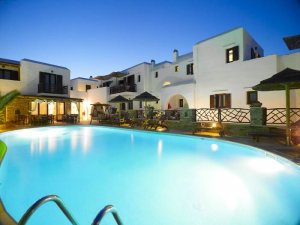 Hotel ANEMOMILOS lies very close to the beach of Agia Anna.
The complex consists from spacious studios and apartments (with 2 rooms) all in harmony with the natural surrounding. Both studios and apartments are fully equipped and beautifully decorated.

The hotel's constructional parts are faced with stone, which in combination to the white and the brown, creates a warm ambience ideal for relaxation. Anemomilos offers comfortable and fully equipped rooms that will make your stay here more pleasant. The hotel management and staff are always at your disposal making your stay in the island memorable.

Anemomilos Superior rooms are spacious and offer all modern comforts for a pleasant stay.


Availability
No availability could be found for the dates you enter. Please search on different dates.
Facilities and Services
Breakfast, Car and Motorbike Rentals, Private Parking, Fax Service, Transfer (free), Reception, Internet Access, Breakfast Lounge, Air-Conditioning, Dry cleaning service (extra charge), Swimming Pool
Policies
RESERVATION POLICY:
4 Days stay and over: 25% deposit
3 Days stay: 33% deposit
2 Days stay: 50% deposit
1 Day stay: 100% deposit

CANCELLATION POLICY:
Cancellation up to 21 days before arrival: full refund of deposit.
Cancellations 7-21 days before due arrival: half deposit is refund
Cancellations within 7 days of arrival, no show or after arrival: No deposit refund